Self Care During Coronavirus: Movement & Mindfulness for Resilience & Optimal Mental Health
I am so excited to announce this two-part virtual workshop in collaboration with O2 and Kerrie Schur exploring the ways that you can address anxiety and boost mental-health resilience during this time of uncertainty and isolation. 
Part-one with focus on the science and origins of anxiety, the critical role that the nervous system plays in our mental health and strategies for boosting self-care. In Part-two we'll explore and practice movement and mindfulness strategies to calm the nervous system, decrease anxiety and support your mental state so that you can more effectively face challenges in the future.  
Topics we'll be exploring:
Gaining greater awareness around YOUR stress signs and when you are nearing your "stress overwhelm" point
Discussing new self-care tools that you can work into your self-care routine
Digging deeper into the brain and what happens in the brain when you are in a state of anxiety or arousal
Exploring the nervous system and specifically body-centered techniques to calm the nervous system
Integrating all of this information into a trauma-informed yoga sequence
Registration has now closed for the live virtual event but if you are interested, feel free to send me an email at adriann@aspenht.com and when the recorded version becomes available, I will let you know.
Also, if you are needing support around your anxiety, please feel free to reach out to me or scheduled a free 15 minute consultation.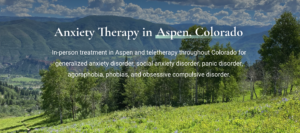 PS – I'll be posting an update with major takeaways from the workshop in the next couple weeks!
~ Adriann